It's no secret that the last quarter of the year is usually the busiest and most profitable time for e-commerce businesses. The combination of back to school, Halloween, Black Friday, Cyber Monday and Christmas Eve followed by Boxing Day means that shops get a chance of closing their year well. In the past few years, we've seen the rise of online shopping during the holiday sales season as customers flock the world wide web looking for the best deals.   
But now more than ever, the e-commerce world has taken the front stage. The sequence of events that unfolded in 2020 brought to light the importance of the e-commerce industry to today's world. As countries around the world went into lockdown, people relied on online stores more than ever. Let's take a moment to acknowledge the many businesses that worked around the clock to ensure shipping orders were delivered to the customers, from supermarkets, home appliance stores to local restaurants. 
There's no denying it: the pandemic has accelerated the shift away from physical stores to digital shopping by roughly five years.  
Psst... Like what you're reading? Don't forget to click on the ❤️ !
But it's time to face the truth. This also means that the Peak Period this year will look different. It'll look different because everyone is shopping online. Black Friday & Cyber Monday (BFCM) sales season is no longer limited to the end of November, it's been extended, and it starts now.
Black Friday Season 2020: Earlier & Longer
The reason is simple, even if the consequences are complex: buying behavior has changed, spending has taken new forms and businesses are constantly adapting. Growing adoption of e-commerce services and business-to-consumer deliveries means that there's been a lot of stress on the entire chain, from fulfillment, shippers to carriers. The best deals are going out of stock quicker than usual, and a lot of the popular products are unavailable. We even saw the largest retailers struggling to keep up with the unprecedented consumer demand. 
Usually, BFCM is an opportunity to boost sales and attract new customers over a few limited days. This year,  trends suggest that the peak season will not take place during one weekend, or one week. Actually, it has already started and it'll extend well into December. Will there be the usual peak in traffic during BFCM weekend? Can we expect the same influx as the one the world saw in March and April during lockdown? Most probably not.
The odds are that we're going to see a sustained period – probably months – where every day is like Black Friday. According to the annual Accenture Holiday Shopping Survey, 75% of consumers say they will do at least some of their holiday shopping online – that's a 65% rise compared to last year. In comparison, 43% of shoppers plan to shop exclusively online this holiday season.
According to Google Trends, interest for the term "Black Friday 2020" worldwide began its ascent in the beginning of October.

We saw it happen a few weeks ago. Amazon conducted its Prime Days on October 13 and 14. Two days later, on October 16th, the next day, they were already kicking off the "Holiday Dash" deals event, which they pegged as a way for shoppers to "beat the holiday hustle" and enjoy "Black Friday worthy deals across the most giftable categories". Indeed, a-typical market conditions and pandemic-induced consumer buying patterns call for a strategy adaptation. 
So, business owners and marketers, you need to gear up and prepare for the next 2 months of 2020.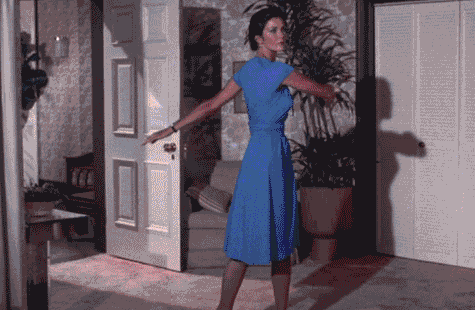 And how can retailers, big and small, begin to prepare?
1. Prep time: Start early and plan for a longer season
According to a survey by Shopkick, 34% of shoppers in the U.S indicated that they would make their holiday purchases before Thanksgiving. That's on November 26th, a day before Black Friday. So if you haven't already started preparing or advertising new deals, don't worry! You still have time. The important thing here is to make sure you're communicating your offers as early as possible. 
If it's operationally and financially feasible, think about extending them beyond the BFCM period as well. This requires planning. Once you've gotten your best products and deals figured out, there are three things to consider. 
Double down on your top sales channels
Since this Black Friday season is going to be much more competitive than usual with more and more businesses going online, you'll want to reap the benefits of multichannel selling. If this is already your reality and you've already mastered selling on multiple channels, now it's the time to identify which ones have been most lucrative for your business. Double-down on them during this season and consider some paid native advertisement in-platform. This can come in the form of sponsored products or ads placements. 
If you want to explore the world of online channels, check these out:
Create contingency plans
"Prepare for the worst, hope for the best." That's how the saying goes, but you can prepare for the best and the worst. Even though this is a sensitive subject – we don't want to touch any sore spots – it's important to prepare for tough situations. That's what contingency plans are for. 
Ask yourself these questions: 
Are your backups in place in case anything in your website goes awry, or worse, it crashes? 

What happens if your regular shipping company becomes too busy or runs into a bump? 

What's the plan if your inventory doesn't arrive in time? 

How quickly can you adjust your product plan? 

Are those emails ready to be sent to your client for each scenario?
Creating these contingency plans now will help you troubleshoot much easily in case things get complicated. You don't want to have a crisis in the midst of the most popular weekend of the year, so prepare for the unexpected and the worst-case scenarios for your business. 
Test and ensure your website can handle a surge in traffic
That being said, this next step is of utmost importance. ⚠️ Surges in web traffic can potentially cause your website to crash. It can also slow down your website, which can scare shoppers away. Consumers expect a "Ferrari Fast" reaction of online stores, and 4 to 10 people leave a website if it takes more than a few seconds to load. 
So talk to your tech team, make sure your servers are ready to receive a high influx of shoppers and prepare a contingency plan for the worst-case scenarios. You can test the server load capacity of your store with tools such as k6 Cloud.
2. Marketing
Now, to the marketing part. It's an important part of any business strategy as it takes you to your audience. It's definitely a bridge you don't want to burn.

Optimize your website (Work on your SEO will pay off!)
A study found that in 2019, 81% of shoppers will research online before buying, and that was before the pandemic made e-commerce sales soar even higher. This is the time to check your landing page and to optimize your website's SEO. Shoppers are researchers. Creating a dedicated page for Black Friday offers might not be the best idea since Google will have less time to rate your website. If you want to be listed on top of the search results when a consumer searches for a product, you need to make sure your website is optimized. 
What are the keywords you want to target? Are your meta tags and descriptions updated? 
Start email marketing earlier
Email marketing is the oldest strategy out there, but it works. Everyone does it, and you should invest in creating an email marketing strategy that goes beyond the holiday sales season. It's a great way to build brand loyalty and grow a community around your business.
For the Black Friday season, here are some tips to take into consideration when setting up your strategy:
Build suspense and buzz around your upcoming sale. Make sure you collect emails from shoppers that visit your website. They might not be ready to buy before you announce your deals, so creating a buzz around your upcoming sale can encourage sign-ups. Nothing speaks more to undecided users than a (subtle) pop-up about an upcoming sale. Plus, giving them a chance to be the first ones to know about your deals will give them a sense of exclusivity and a great incentive to sign up. 😉 Don't forget that these shoppers can become long-term loyal customers; that's why preparing ahead is important.
Send "warm-up" emails in the weeks leading up to Black Friday teasers – and maybe some pre-game deals! It'll all depend on how your business is doing and how much you're willing to give as a discount. For that, make sure you have a clear view of your inventory and that your pricing strategy is refreshed.
Your offer can be a discount, an exclusive product, free shipping or a one-time bundle. If you start teasing it early, your subscribers will be on the lookout for the announcement, and you'll less likely end up in spam. Don't forget to send tailor-made offers to different customer segments.
Thank your customers when your sale ends. After the BFCM weekend, you might think that the work is over, but not necessarily. Plan a thank you 5-7 days after will keep your audience warm and add a nice touch. Don't forget they're going to be receiving order-related information, so try not to overdo in terms of communication. 
Create abandoned cart emails.  According to a survey by Statista, 69.57 percent of digital shopping carts and baskets were abandoned, and the purchase was not completed. On Black Friday 2019, the average cart abandonment rate in the US was 82%. This can happen for a few reasons, the main ones being:
Shipping costs

Better deal elsewhere

Out of stock
Take these into consideration to review your strategy. Is it possible to offer free shipping or parcel tracking? And how can you avoid out of stock situations (think of the contingency plans) or what is your strategy for when the products are available again? Create a compelling email for when a customer adds a product to their cart but abandons it to bring them back.
Create offers that will stand out from the noise
Consumers will be receiving tons of emails during this period, and ads on social media will bombard them with infinite options of deals. 
While 77% of surveyed global shoppers say getting a special promotion is important to them when deciding which brand or retailer to buy from, you need to stand out from all the noise. Here are some tips for doing that: 
Use email marketing to promote that *one* sale you know is the most enticing, instead of promoting all your products at the same time. Consider focusing on the one sale product you feel is the most enticing, instead of promoting all of your best Black Friday sales at the same time.

Run a "jaw-dropping" sale on a popular item to attract customers to their store. This deep discount will attract them to your website, and the chances are greater they'll add other items to their cart. This product serves as a loss leader strategy, which is when a product sold below cost, at a loss to the retailer, intending to get customers inside the (digital or physical) store. 

Focus on other promotional ideas such as offering a product bundle, a combo 'Best of', or daily deals.
💡 Create tailor-made deals to different audiences across different channels. Think of doing paid campaigns as well. If you start early, you can spread your deals through different days and avoid intense competition during the Black Friday & Cyber Monday weekend. Our guide will help you navigate the world of acquisition channels.
3. Customer retention and loyalty
This is a busy time for you and your customers, so it should be one of your priorities to make sure their experience with your brand is hassle-free. It'll help save you time and money. 
Offer easy returns
What is your policy for returns? Due to the pandemic, many retailers are expanding the return period and facilitating the process. This not only helps keep the customer happy, but it reduces stress from both sides. Remember, delays in shipping are to be expected due to the pressure carriers are experiencing so flexibility can be your best friend. Take this opportunity to be the business that cares and goes above and beyond for their customers.
Establish a fair return policy and make sure you communicate it clearly on your website. For example, do you offer refunds where feasible? Decide and communicate on it. It helps convince on-the-fence customers to click the 'Buy Now' button since you're showing confidence in your product and removing any potential risk. 
Also, prepare email replies for potential shipping situations. You don't want to be scrambling to write a respectful email to an upset customer in the midst of peak season – get it done beforehand.
Reward customers and make them loyal to your brand
Remember how we talked about using email marketing as part of your marketing strategy? Well, BFCM is an opportune time to build relationships with your previous customers and to start one with the newcomers. 
Use customer marketing to improve your chances of reaching your previous customers and getting them to come back. Give them access to a pre-sale, and play with rewards and personalized codes for customers that recently subscribed to your email list. As mentioned, a sense of exclusivity acts as an incentive. Think of the 3 E's:
Early access. Everyone can get your deals on Black Friday, but only a small part can start buying at special prices before the D-day. 
Exclusive access. On top of BFCM deals you're offering to your entire customer base, you also offer special tailor-made only to a certain audience, such as VIP customers. 
Extra rewards. This can be in the form of a 10% off for the first sale if they sign up, a credit if they spend a certain amount or free shipping for purchases above a specified amount. 
Support, support, support!
Combine the first two tips with support to turn one-time shoppers into loyal customers. Before you say otherwise, consider this: 
Customers who chat with a brand convert three times more often and have a 10%-15% higher average cart value.
Think of ways to support your clients. This can come in the form of a live chat tool, or a social media application such as What's App or Facebook Messenger to engage and support your customers.
Part of providing a fantastic experience is providing a quick response. The other one is being respectful and friendly. So, as mentioned above – having email replies ready will help you deliver more consistent service. If you have a team, make sure they're briefed on how to handle some common issues, such as 
A lost or delayed order

An unsatisfied customer 

A damaged package or product
Ensuring a provide prompt and personal support can make the difference. Be there for your customers, and they'll remember you. 
4. Products (from shipping to prices, get it right now)
Inventory and shipping constraints have affected retailers of all sizes this year. The challenge has been to keep the retail supply chain up and running smoothly. Since this year BFCM is expected to start earlier and go on longer, the goal is to keep all operating systems running for longer. 

Make inventory decisions early
Again, planning is of the essence here. If you rely on suppliers to source or manufacture your inventory, it's important to pick the products you want to promote for this Black Friday season as early as possible. Suppliers need a time margin to get your products ready since they've been under a lot of pressure since the pandemic started.
How to choose which products to offer? While there are different ways to forecast demand and prepare for a busy period – especially if this is your best season -, you should identify which products you want to re-up for BFCM. 
The goal is to avoid doing things last minute. So look at all of your products, review your margins and inventory to find suitable discounts, and plan your deals and discounts ahead of time. A good start point is to identify your best and worst-performing products and use them to drive revenue. A good strategy would be to feature your A-grade products with a modest discount, while at the same time offering a higher discount on the C-grade products. You'll increase your opportunity to free up shelf space and save money in the long run. 
A-grade products are your "money makers". They represent the products that make up 80% of your revenue. 
C-grade products are your "dead stock". They represent the products that make up only 5% of your revenue. 
💡 On Shopbot, make sure you've installed the Sales Tracker to monitor your products' performance. You can also check your Analytics Dashboard to find out which categories spark the highest interest and push them to the top spots. This can help you optimize your listing and identify your targets. 
Then set up a calendar where all your marketing and pricing efforts merge. It'll help you track your selling channels as well as your social media campaigns. 
Take into consideration pandemic product trends (for product placement and pricing strategy)
Sales seasons call for special attention to your best-selling products. However, it might be smart to consider products that have been in demand since the pandemic. There's no need to change your entire business last minute, but it's definitely worth considering updating your inventory. 
According to our internal Shopbot data, the top trending product categories since lockdown in March are:
Home office equipment and accessories such as headsets, webcams and Bluetooth speakers

Entertainment products such as video games (consoles and games), board games and puzzles

Small kitchen appliances, from mixers, bread makers to coffee machines

Home and gardening equipment
Shipping done right – Optimize order and fulfillment workflows
It's a good idea to revisit your shipping strategy to make sure it fits with the Black Friday peak season. A high volume of sales can make it trickier to fulfill and get orders to customers on time. Here are some ways you can optimize your fulfillment workflows:
Organize your fulfillment area

. Clear out an area for quick picking and packing.

Get some help.

Now is the time to get your friends and family to jump in and give a hand. 

Communicate.

Don't be shy, communicate clearly and regularly with the fulfillment and delivery staff to help avoid errors. 

Prioritize and organize your orders.

Think in advance how you want to prioritize your orders and group orders by a common need; this can be Customer Priority, shopping requirements and product type. 
The final word
To recap, planning is key to a successful Black Friday this year. Make sure you take the time to go through the main points laid out here, from an early prep, a marketing strategy that will help you stand out, a customer retention plan that will turn one-time shoppers into loyal customers, to smart shipping decisions.
If this is your first Black Friday, treat it as a one of a kind experience. Cover all your basis, stay motivated and set realistic experiences. It's a great opportunity to learn so that in 2021 you'll be even more prepared.
One thing that really helps us is to put ourselves in the shoes of our customers. So if you're ever stuck on what to do next or how to handle a crisis, think of what you would like to hear if you were the customer. We've all been affected by this pandemic, let's take the time to grow our community with kindness, respect, goals and – hopefully – sales! 🤗💪
If you liked the article, give us some love by clicking on the ❤️ 
and sharing it with your friends!