Lately, we've been talking about how things have changed. In the office, the break room is different. When we go grocery shopping, our masks have become an essential item. Yes, post-lockdown life is definitely different; and we're still adapting. (We wouldn't say "post-COVID" just yet. Hopefully, in 2021, fingers crossed!)
COVID-19 has also been making it hard to breathe for businesses. The buzz going around is that "business isn't the same anymore".  The U.S Chamber of Commerce reported that one in five small businesses had to temporarily close down since the pandemic started, with permanent closures increasing. Meanwhile, nearly one-quarter of all businesses were temporarily closed or paused in the United Kingdom as of April 2020. Companies have had to move online and change the way they do business while they wait to reopen their doors. 
Psst... Like what you're reading? Don't forget to click on the ❤️ !
David Rusenko, head of e-commerce at mobile payments company Square shared his impressions: 
"Overnight, doing business in person was not really an option anymore, so everyone scrambled to get online. We saw a three-year adoption cycle get compressed to three weeks."
Just like we gathered around virtually in our communities to find ways to cope with the lockdown, customers came together to support their favorite local businesses. Be it their favorite local bookstore or their preferred wine shop; it was a way to show support and keep life going. By creating these online communities, the goal was to keep our neighborhood businesses alive.  This could take the form of a Zoom happy hour drinking a locally brewed beer, an online fitness class or sharing recommendations of local shops and restaurants on social media. 
As a consequence, these communities grew, and connections were strengthened. Now, even though lockdown measures were removed and life is  – slowly – going back to 'normal', the goal is to continue building these communities online. And the reason is simple.
The way we've been buying has fundamentally changed over the years, and the lines between the physical and online world have been blurred. By now, if you're a user or a business owner, we know that having an online presence is essential to have sustainable growth. Studies show the pandemic has accelerated the shift away from physical stores to digital shopping by roughly five years. For those businesses that already had an e-commerce store or a strong online presence before lockdown, the shift was softer. For those that had to start from scratch, it might have been more challenging. Nonetheless, you've got the opportunity to tap into the power of a community.
Whether you want to keep growing or you're looking to start building your online community, this article is for you. Below, we'll also cover the value and benefits of a community and what type of online communities are there.  
But what's in it for you and your brand? 
Still not sure what an online community is? It's a "group of people with a shared interest or purpose who use the internet to communicate with each other." It can be seen as a "place for inclusion", where people can bond over a common interest, share experiences and feedback and help solve issues and make decisions.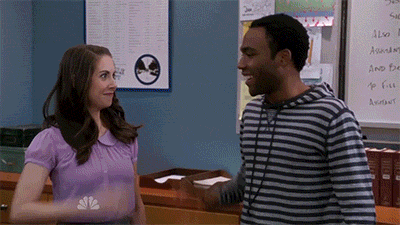 These communities take the form of a 1+ million-people Instagram community, a 20-person community of artisanal coffee lovers in the same city on a private Facebook group, or a 100+ people community of permaculture gardening enthusiasts on a dedicated forum. You're most probably part of a community yourself. Think of that newsletter from that organic products company you received this morning or those posts on Instagram from that clothing brand you like. Maybe you're the community creator or close friends to one! For example, last weekend, I went to this workshop spearheaded by my friend who's starting her own sewing school. We were 20! 
So, if you're a business owner and you're not sure if your brand is community-friendly, the answer is yes! 🤸 That's because online communities allow users to build relationships with each other and with your brand. Show your audience that you're taking into consideration their feedback and thoughts – they want to be heard!
Users benefit most when there's a strong sense of belonging and mutual understanding – they value this position. It brings trust and authenticity to your brand, and adds value to your community! Use this as a two-way communication channel and in turn it will translate into greater brand loyalty and increased sales opportunities. That's because 74% of consumers consider word-of-mouth the primary factor behind their purchase decisions. Yup, you read it right. Customers referred by a friend are four times more likely to buy. Leverage the power of word of mouth through your community.
We talk about the importance of your business's added value in branding, social media engagement and defining your golden circle. Here, your community will complement these strategies and bring you closer to your customers. 
The do's and dont's
Creating a community around your brand or business goes beyond maintaining an Instagram account. You don't want to shout your message at your audience, with no engagement, no conversation or context. You risk having ghost posts and looking like spam.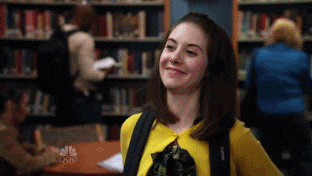 Fostering a community clearly shows that you care about your customers. Trustworthy brands converse with their customers, sometimes even one-on-one. Now, we're living in a time where things are happening online, more than usual.
So here are some tools you can use to help you grow your community: 
🛠️ GetApp and G2 allow you to search compare and download the best tools for your business. You can search and filter using categories.
📲 Social media management tools include Buffer, Hootsuite,  Click to Tweet and Mention.
💪 LaunchCrew, Unbounce, SEMrush are tools to strengthen your marketing strategy.
🎧 Slack and Intercom are customer relationship platforms, where communities can be managed in different ways.
So we've covered the value in building and growing a community. Now, the question is:
How can your brand benefit from a community? 
1) A community is a giant focus group
Building a community can help you identify ways to improve your business. As mentioned, this is a two-way channel, so you can learn what your audience's needs and interests are by letting them lead the conversation. Pay attention to what they're saying to you and each other. Then, build content around it. 
These are the top 5 functional processes enabled by community:
Customer support (63%)

Knowledge management (53%)

Learning and development (52%)

Marketing (48%)

Product/engineering (39%)
Communities can be a great way to power innovation. It can be used as a question and answer space, where the brand gets to test products before it launches or to get feedback in its early stages. For example, in the early days, Product Hunt "built-in public". They would share mockups and roadmaps to gather feedback from their community before writing any code. According to them, it led to better product decisions, and it engendered more trust and buy-in.
Communities have also proven to reduce customer support costs. 
2) Online communities to empower and reduce customer support costs
A great example is DEWALT, the industrial tool company. They say that they saved $6 million in research costs by launching their community. It became a "free focus group" that gave the company enough feedback to back major product innovations as well as reducing support costs. 
But how exactly does this happen? Let's look at it in numbers.
Studies show that 63% of communities empower members frequently or all of the time, by 
Asking questions (76%)

Providing solutions (68%)

Connecting (65%)

Being heard (61%)

Feeling seen (60%)

Leading (35%)
Jama Software's online support community is a good example. It serves as a primary knowledge base for customers to find help. 73% of Jama's customer support have found many inquiries can be solved easily by linking a customer directly to links on the community. The number of formal support tickets created decreased, and the customer base continued to grow. 
Rachel Happe and Jim Storer from The Community Roundtable explained: 
"Community approaches accelerate our work, empower individuals, and create powerful feedback loops, helping organizations adapt and change.

Then why aren't all organizations racing to adopt community approaches? Building and operating successful, productive communities require a radically different mindset – one that does not put your organization at the center."
3) Community drives retention and creates brand ambassadors
Users are more likely to come back if they have a community they feel tied to. It's the same principle as branding. Consumers stick around and become advocates of a brand if they relate to it, if it shares the same values, and pays attention to them. In other words, it hits close to home, thus driving retention. 
Here are some numbers that illustrate how a community can generate a return on investment: 
Increasing customer retention rate by 5% can increase profits by up to 95% on the long-term 

Increased engagement on community forums can result in up to 25% increase in revenue 

Receiving recommendations from friends and family is a determinant factor influencing purchase decisions 

It costs 80% less to retain a customer than to acquire a new one 
When customers are excited about your brand and the community around it, they're more likely to get other friends to join. That's where the word of mouth starts, generating on and offline reviews. After all, having a customer talk well about you is priceless!
Internal and external communities generate over 6% ROI for organizations. ROI tends to follow this trend as communities age:
At 2 years: 1,352%

At 4 years: 6,295%

At 7 years: 7,593%

At 10 years: 10,158%

 
💡 Think of the process of the sales funnel, from lead generation to closing the deal. The power of a community can be leveraged to turn this customer into a loyal user. When you break down the traditional one-way exchange of information, you're opening up your communication. Be it on Instagram, Facebook, or a private community forum, the community you are creating will deliver value beyond what meets the eye. A brand succeeds in its primary mission when it uses its community to convert clients to fans.
The role of online communities is becoming more evident in the buying process lately. Pushed by COVID-19, the move from physical stores to digital shopping has accelerated.  So, it's time for you to kick your business up a notch and grow your community. 
An online community can take different forms and sizes. Understanding what type of online community is most beneficial for your brand is the first step in building your community. 
Types of communities you can grow for your business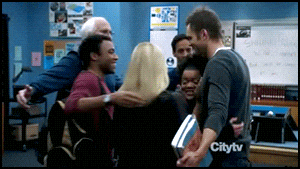 When we think about creating a community, two types come to mind: social networks and community platforms. Although they seem interchangeable, they're quite different, and they have their pros and cons.  
Social media, such as Facebook and Instagram, is composed of users that spend time connecting with their friends. One key pro is that these platforms are free to use and offer brands a space to create a community among many others. It comes with a "built-in" audience. Think of Facebook's 2.5 billion active users and Instagram's 1 billion. 
This means you can create your account and start publishing content for free. The goal would be to find and reach your audience on these platforms, and this usually takes a lot of leg work. 
The con is that you won't actually "own" your community and are subject to decisions on how your content is served to others. Ever heard of the Facebook algorithm? It's been making businesses constantly change their content strategy to retain users' attention over the noise. Instagram also has its own algorithm, and it has been making brands work harder. That's why, if you notice, you'll see that these platforms are mostly used as a showcase window for a brand or business, to attract customers to their website, blog or store. 
Examples:
Facebook

Twitter

LinkedIn

YouTube

G2 Crowd

GetApp

Quora

Discourse

Glassdoor
Community platforms, on the other hand, revolve around a specific issue, brand, service or product. Sometimes called "forums", this is a place that is owned by the business or brand. They revolve around a specific issue, and it's up to you to bring users to that platform to form a community that's focused on your area. It has all the benefits of a social media platform, but you can have more control and flexibility on how you communicate with your members. 
One of the pros is that these owned platforms give you tighter control over your branding and messaging without having to worry about algorithms. Also, there's no need to compete with similar communities on the same platforms. Think of it like this: a local jewelry store has a built-in audience on Instagram to engage with, but this business has to compete with a whole lot of other stores that the same audience is interacting with.  Features such as gamification and deep analytics are available on these platforms, and they allow you to create a better experience for your community.
The con is that from an audience standpoint, you're starting from scratch since no built-in users come with the platform. You may have more freedom over your brand's message, but you may have to spend some time promoting before starting to grow. 
Think about it this way: while an average user can "casually spend time" on a social networking site, members of a private online community are intent on investing time on engagement. 
The type of online community that you choose to create is going to be the answer to the next question, what community does your customer want? Think about it. Will the artisanal coffee lovers community be more comfortable sharing their coffee tasting experiences on a billion-people network, or a dedicated community forum? They might be looking to share their experiences with other coffee lovers that share a similar palette. On the other hand, a community of 1+ billion users might be the perfect place for bloggers that make a living sharing their lifestyle. 
Key takeaways
💡 Before starting, it's essential to understand what type of online community is most beneficial for your brand. This will depend on what stage of your business you are and how much time you have to dedicate. For example, if you're starting, social media networks might be the best choice. You're probably going to set up an account anyway to build visibility and promote your new brand to your audience. If you start a private community forum on the side, you might be looking at twice the work to promote it on social media and bring your customers to your platform.
Now, if you already have a business and you're looking to add value for your customers, give them a place to interact with one another and an opportunity for you to engage with them directly, a dedicated community platform might be the best place! 
By tapping into people's unique perspectives, expertise and knowledge, you're inviting them to share it with others. This inspires engagement, loyalty and connection. In the end, those who feel like a critical part of the community through their contributions are also your most loyal customers.
"This cycle of distinctiveness – tapping into the unique qualities of people and allowing them to influence others – is just one way a community can enhance an organization's ability to communicate, grow and remain relevant." – Hunter Montgomery, Chief Marketing Officer at ChurnZero.
If you liked the article, give us some love by clicking on the ❤️ and sharing it with your friends!